jwesley
Member Ascendant
since 04-30-2000
Posts 6413
Texas . . .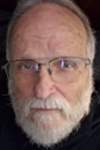 | | |
| --- | --- |
| 0 posted 05-19-2000 07:14 PM | |
---

Business Phone

Phone calls.
God-forsaken,
mind-shattering,
phone calls…
ruining my day,
never allowing me any peace.
What did I do?
Where did I go wrong?
Who did I cross?
Why me?
If only I had known,
if only someone had told me,
I would have done things differently,
I would have turned down that promotion,
that job,
that damnable position.
Those phone calls…
those uncaring,
selfless,
demanding,
all consuming,
phone calls.
Oh God…it's ringing again.

W. James Beard, Jr.