SpitFire
Member Elite
since 04-19-2000
Posts 2428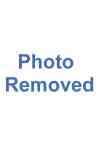 | | |
| --- | --- |
| 0 posted 05-18-2000 09:42 PM | |
---
~Cactus~

I'm like a cactus when you are around,
planted and rooted deep in the ground.
All thorny and spiked and protected,
a shield to a heart you've affected.

Blowing sand in your angry eyes,
for all the times you ignored my pleaing cries.
In this dry desert heat......
this time I won't be beat.

I am in a world in which you can't live,
I'm thirsty for a love you can't give.
Lifeless land surrounding......
echoes of your hatred pounding.

Sun so strong it's blinding,
a life without you I am finding.
Heat on your back, blistering your skin,
This time,....I won't let you win!!!

*This is a bit elementary (the language) but hey ,...you know?...Some days it's just like that for ya.