Sudhir Iyer
Member Rara Avis
since 04-26-2000
Posts 7206
Mumbai, India : now in Belgium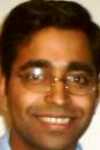 | | |
| --- | --- |
| 0 posted 05-15-2000 11:20 AM | |
---
I really don't know what this is all about. Maybe a good example of bad writing

, or something similar. OR is it something otherwise???

If it is awful, sorry for posting this one.



I think it comes from the fact that hidden deep inside, I had an egoistic feeling about what I wrote...now I know where I stand, Floor -1 in a 100 storeyed building...

Crushed Ego
-----------

Once upon a time,
It was not so long ago,
Could hear the distant bells chime,
When my heart pumped up with ego.

Used to feel like a real king,
Of poetry, verse and writing,
Dwelling inside me deep craving,
With hedgehogs, rats of guilt running.

Forgot all about sincerity,
Worried about this selfish being,
Start writing about my own suffering,
While feeding on others' anxiety.

Self-pity was perhaps the only motive,
Sympathy was probably the only goal,
The world trapped inside me, made me pensive,
Being an emperor was the only role.

Suddenly without no rhyme nor reason,
I made a foray into Passions,
Felt that I had been before in an act of treason,
Making self-importance passé, a statement the fashion.

Little did I know that the friends from PIP,
Would fill into me a forward motion,
How I have progressed from then on, is a guess-trip,
This is where poets have views and notation,

Many great ones, some exquisitely brilliant,
And all this time to myself, I had been so adamant,
Though my ego has since then been blasted,
But it was great fun while it lasted.

Now as I venture in this New World,
Posting my views and many a poem,
I hope that my poetic ego does strike gold,
And gather pleasures from accolades before I go home…


<!signature-->

Life is like a painting,
That in an art gallery is left hanging,
Though many come just to look at it,
A very few actually come to enjoy it.