jwesley
Member Ascendant
since 04-30-2000
Posts 6413
Texas . . .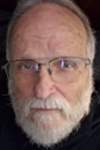 | | |
| --- | --- |
| 0 posted 05-13-2000 10:47 PM | |
---
To My Wife, On Mothers Day


While walking in the sunshine,
reveling in the warmth of its rays,
I thought about the love we share,
and how blessed I am,
with you as part of my days.

It seems I've always needed you,
and loving you was as natural as day and night.
I can't imagine anything different,
and wouldn't want to,
what we have is so right.

And its not just loving you…
that's so easy to do.
It's the friendship,
the companionship,
the sharing of our souls.

I think I've always loved you,
even before we met.
You were Mariah,
and the Whip-poor-will calling his love.
You were Mona Lisa's smile,
the star that splashed across the midnight sky,
the dream that every person has.

You are the way of my life,
you are my friend,
my companion,
my Wife.


W. James Beard, Jr.