jwesley
Member Ascendant
since 04-30-2000
Posts 6413
Texas . . .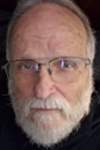 | | |
| --- | --- |
| 0 posted 05-10-2000 06:02 PM | |
---
Sitting Here

Sitting here,
wondering,
thinking,
dreaming fairy tales I know will never come true.
Standing on the seashore,
the wind blowing through my hair,
foamy waves advancing,
receding,
with my every step.
Seagulls,
crying for their songs to be heard,
songs they will never sing.
Happily,
enviably,
I watch them glide by.
Walking along the water's edge,
my footsteps marking my passage,
my body forging ahead,
continuing to carry my life,
and the sea,
surging round my feet,
cold,
yet warm,
caressing.
The sands of time falling,
marking a presence,
then where it once stood,
covering,
preserving,
remembering,
containing.
I wonder.
Will my mind ever snap
will I ever go berserk,
will I sit for hours on end,
for days that turn to years,
not knowing,
not caring,
never being aware again.
Oh God no.
Death is the better alternative.
But after death,
where to?
Heaven?
Hell?
Up?
Down?
That's not death.
That's release from life.
What happens to the grievances of the soul?
What happens?
Where does it end?

W. James Beard, Jr.