Effigy
Member
since 04-11-2000
Posts 490
Just sitting at the computer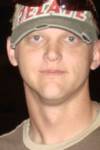 | | |
| --- | --- |
| 0 posted 05-09-2000 12:45 PM | |
---
Roman bathhouse the
blood lies stagnant. Pools.
Red stained pools. On red stained
cities. The human lion's den,
devouring the meek. We bathed ourselves,
wallowing in blood. Humanities pride and glory,
war paint. Killing in the fields. Killing in our homes.
No rest from human contact.

Years pass martyrs come,
and martyrs go. Humans will be
humans in metropolis burial grounds.
Sidewalk jungles, asphalt coliseums,
Roman minds gone wild. Monuments reach the sky
in honor of ourselves. The lights
the sounds
hide the decay of human souls.
We've built our world on the
skulls of our ancestry.

Humans. Righteous cannibals feeding on
misery . All for what? For Rome?
For the United States of America?
Society, the Beast.
Communism or democracy?
God? Could all this have been for God?
People slaughter in the name of what, an idea a theory?

There is no reason. We just kill.
Death, birth control of an extreme nature.
Just a sport not yet forgotten.
Blood stained history.
Humans will be humans.




<!signature-->

There is something inside me
and I know it's good,
but understanding is misunderstood.