Effigy
Member
since 04-11-2000
Posts 490
Just sitting at the computer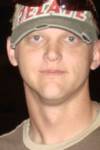 | | |
| --- | --- |
| 0 posted 05-08-2000 04:55 PM | |
---
Days of blind sight.
Deaf to the light,
in the darkness of the sun.
Voices keep calling my name,
just forgotten seekers of the same.
Families poor and cold,
the elders drifting in
memories so old.

Bight eyes stare into my soul.
Red eyes of persecution,
haunting my nonexisting goal.

With myself,
the only one to blame
I cast down others
in hate's flame.

No one to reach out to,
there is no door to escape through.
Not an ounce of respect left,
not for you or myself.

Things never seem to go right,
too far gone, too deep in plight.
Nothing left to do,
no where else to go.

Where have I been?

Living on the tattered edges of trust,
just off the cliffs of belief.
I can't believe.
I don't believe in myself.
Don't believe in me.
You can't believe.

Trust nothing, fear everything
fear nothing, trust everything

And all of this occurs to me,
wraps around and surrounds me,
walking away in the twilight of day
with everything around
slowly fading to gray.



<!signature-->

There is something inside me
and I know it's good,
but understanding is misunderstood.