Effigy
Member
since 04-11-2000
Posts 490
Just sitting at the computer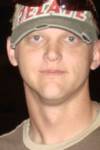 | | |
| --- | --- |
| 0 posted 04-20-2000 07:30 PM | |
---
Dictionary-like Words, and Old English Metaphors, that Most People Really Don't Understand"

Sinking lower,
bogging down.
Fearing what you just might,
possibly could have thought.
(I'm so shy)
It's not what you say,
it's how you say it.
(I say nothing)
It's not the point that matters,
but the tone in your voice.
(There is no tone, just silence)
I'm growing smaller,
less and less and less,
a little bit less every other day.
I'm far beyond infinite.
Much less than nothing.
A freak inside,
under an invisible cloak of normality.

THE SOUL OF A MESSIAH!
A POET!
A WORD SMITH!
A JOKE!

It's not the words or,
size of the letters,
that construct art.
It's how screwed-up
you, yourself are.
Deconstructing reality.
Putting your soul on the line.
Criticized by those who don't understand!
Those who won't understand!
To H.E. double hockey sticks with them!!
Let them try.
"CONFORM!!
CONFORM!"
they yell.
How many famous,
average people have you heard of?
I must have my own style.
Must create.
Must destroy.

I grow less every day.
I must be...
truly less than nothing.