Xeonox




Senior Member
since 04-01-2000
Posts 1735
Fullerton, CA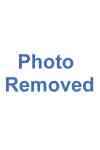 | | |
| --- | --- |
| 0 posted 06-23-2000 12:59 AM | |
---
You come like a dream
and leave like a nightmare
you give me your love
only to take it away
you show me that you care
only to deny me of yourself
we shared the passion once before
why not share it once again?
Love me like you use to
Don't be a stranger like you once were,
Show me the feelings that u felt in the past,
Let there be a future between us,
Let there be you and I,
Remember the first time we met,
Two total strangers looking for love,
let us not go back to that time,
I cannot take the pain any longer,
Why must you deny me of your love?
Do you see how you bleed when you cut yourself?
That is the way my heart bleeds when you stop loving me,
Why must you end what we have between us?
No reason, no explanation, no notice that u have left me,
I don't want to lose your love,
or your special touch,
I can't live without the smell of your hair in my face,
and without your lips on my lips,
without your hand in my hand,
without your love in my heart,
and without your soul with my soul,
let there be love where it once was,
coping with emptiness all this time
from which I can't seem to unwind,
Why can't you be kind?
as you break this bind,
The bind that was made,
by none other than ourselves.



<!signature-->

Ronil (What I say I live by and what I live by is what I create).