Effigy
Member
since 04-11-2000
Posts 490
Just sitting at the computer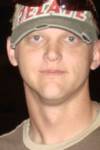 | | |
| --- | --- |
| 0 posted 04-14-2000 03:32 PM | |
---
It came to me some time ago,
and I donít mean to sound
so obviously redundant,
but there is very little light in the darkness.
No, I donít speak of candlelight,
or the warmth of fire light.
For even a small child can
make that association.
I speak of the light, The light that
shines in a person,
who carries the will and desire
to live through just one more day.
Stand on any street corner in
this great U.S. of A.
Watch the people go by.
Watch the dead walking,
carrying on like the living,
going through their daily routines,
like ghost on a moon lit night.
They appear oblivious to the fact
that they must have died some time ago.
Stand on that same corner for a bit longer,
and watch the people. Watch them as they go by
running around in corporate America
pilling up their wealth, debts, rags and riches
all in the hope to become God.
The American dream. Watch those lights
flicker and fade. Only dullness shines through
their eyes as they try to remember what
it was they were ever working for.
Watch the darkness consume
what once was human.
Watch the dead live their life.
Now lights are faded and gone. We miss them,
but canít remember why.