Effigy
Member
since 04-11-2000
Posts 490
Just sitting at the computer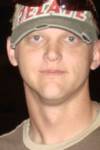 ---
I never see you anymore, we havenít spoken in years,
and the words donít come like they used to.
Hell, in fact,
they donít come at all since that night.
Anger grew out of control, and oh lord how those drinks
sent our tempers out on rampages through
our past, bringing dark memories back to light.
The words were harsh, and tones
razor sharp on that November evening.
However; cuts from disparaging comments were soon forgotten
but the scars of a friendship and lost love
never quite faded, pain only slowly easing.
Years have come and gone, youíve had
to do yours, and Iíve too moved on.
Now, old and barely reminiscent of our younger
selves. We find each other on the same street corner,
same time, same day. Together once more,
if only for a short awkward while. Words are spoken.
So how are things? Happy? Did you get all
that you had wanted? Still angry? Who me?
I let that be done a long time ago.
Hardly the same anymoreÖ
canít say I even remember why.