Effigy
Member
since 04-11-2000
Posts 490
Just sitting at the computer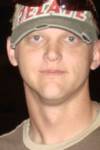 | | |
| --- | --- |
| 0 posted 04-12-2000 02:18 PM | |
---
I wish life was just like the movies.
I wish reality was in black and white.
If it was I wouldnít have to deal with these,
feelings that arenít always right.
Life is too damn complicated.
Simplicity seems so, so far.
And as the black and white reality is faded,
the more I wish to be an old film star.
Do you remember when bad guys wore black,
and the good guys were truly good?
Now that Iím older and looking back,
I see life doesnít go as the movies would.
Now, I wish I could have read
the plot before I took on this role,
then I might have been ahead.
I might have still owned my soul.
But, sometimes the lens gets smeared,
changing reality from what it had been,
and then just as the audience feared,
sometimes the good guys donít win.