Effigy
Member
since 04-11-2000
[First Post] 490
Just sitting at the computer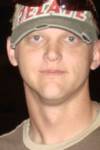 | | |
| --- | --- |
| 0 posted 04-12-2000 02:06 AM | |
---
Hardwood chessboard floating,
into the vast emptiness of existence.
A queen stands beautiful, and
proud, elaborately decorated alabaster.
In opposite corners,
on opposing ends, a
king plans his strategies through,
a cold marbleized gaze.
An unavoidable conclusion.
An eternity cleansed, washed
floating away in a resurrection of human triumph.
But for now, a silently
restless world moved only by influence,
of those not involved.
All soaking in the misery
of poor pawns' blood.
Seconds and years pass grinding,
wearing down the queen's ramparts.
Rooks blinded by a deteriorated strengh, desperation,
stares out, oblivious as the knight approaches.
under the moon light, the
sting of a spur provokes
horses' hooves to gallop
shortening the safety of emptiness,
and the reach of Death's reapers,
for the Queen and hers.
Faster and faster
the rump and clump
the rump and clump
rump and clump,
the horse's hooves draw the
knight closer.
An ever increasing, thunderous,
sensual pace, time draws near.
Knight has arrived on the
Queen's land.
Suddenly the swoosh of the sword,
an orgasmic scream,
the echoing thump of decapitation, silence.
Eternity flails her arms wide,
swallowing the dead into her bosom.
A blood stained afterglow.
Anguish and submission left to comfort,
the remains of the Queen's fallen redemption.
the defiant lie dead and dying,
on beautiful redwood killing fields.
With satisfaction, and holy glory
the king smiles,
he rules complete once more.