devina
Member Elite
since 10-28-1999
Posts 3189
Northern Cali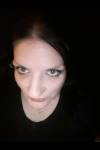 | | |
| --- | --- |
| 0 posted 04-11-2000 10:35 PM | |
---
Repentant love, age old hurt-
Wherein lies trust, doubt consorts,
Expectant sense, endless waver-
Do unto others, as is the favor.

Create a bookmark, with timeless smiles-
Be held content, as you overstep denial,
Don't ever try hard, just be-
Our pain mingles, measured degree.

Dare not, you ever look away-
Within our sins, we tend to pay,
Reliving wounds, buried and gone-
Release faith, sing me our song.

Fate brought about lovely perfection-
Eye to eye, soul of my reflection,
See it not, with muddled view-
As I reside, deep within you.

Common men, fall sooner than we-
As they pray upon their destiny,
Hear not the whining, endless rhyme-
Of bitter mistakes, saddened times.

I tend to judge, not by fault-
But simple love, inside your heart,
Make no mistake, cause no worry-
I beg of you- Don't say Sorry…



<!signature-->

Open arms can be the most fragile in the world...