Cerenity
Member Elite
since 02-16-2000
Posts 2712
Escondido-California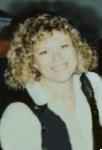 | | |
| --- | --- |
| 0 posted 04-10-2000 09:43 AM | |
---

Free Of Your Judgments


This I say to you
I am a soul to be recognized.
I have a place to reside
among you, weather you see
it or not.

Who gives value too only
you! where does your power reside.
No magnificence were you
blessed, except for the larger amount
of hot air you posses.

You were given as I ample
room for growth, but you chose to
be stagnating. I charge
you with being hypocritical, what
do you say to this.

I too was squandering
in lack of faith in myself as well,
but I find it to leave emptiness
in my soul. There for the challenge
of growth seems painless.

If this is were you choose
to stay it is fine with me, I will not
do as you and judge without
reason, but your words of malice
are no longer a threat to me.

This pledge I give with my
heart, I will not walk in your foot
steps of denial nor will I
take it upon myself to treat you with
disrespect, but waste not your
time for I am now free of your judgments


By, Cerenity.