weaubleau
Member
since 04-06-2000
Posts 103
MO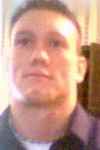 | | |
| --- | --- |
| 0 posted 04-07-2000 01:43 PM | |
---
dear mother,

i'm writing this in the form of a poem,
because it's how i speak from the heart,
there's something i've been meaning to tell you,
but i didn't know where to start...

i've told you about kenna before,
but i never said enough,
i didn't really want to say what i felt,
i was trying to be "tough".

you see, after i lost amy,
nothing seemed worthwhile.
i'd try and try every day,
but i could barely seem to smile.

i swore to myself when that all ended,
i'd keep my feelings inside...
i'd date a girl only until she went for my heart
then that's when i'd push her aside.

the truth is mom, i've just been afraid,
of seeing my heart break again,
i've been running away from love,
so that my heart wouldn't let someone in.

i can't explain how it happened,
maybe only by fate or chance,
but that wall i'd built around my heart
crumbled with only a glance.

it only took one day for me
to realize how special she is.
and if it wasn't love at first sight,
i have no idea what this is...

kenna is everything i've ever wanted,
and all i'll ever need,
i'd take her in my arms, and hold her forever,
if only she'd follow my lead.

i wish i could tell you exactly what i'm feeling,
but i'm sure you already know...
just think about what you were feeling
for my father, 25 years ago.