weaubleau
Member
since 04-06-2000
Posts 103
MO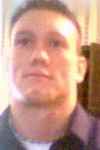 ---

The ticket lies in your hand,
at the top it is labeled round trip,
soon you will board the plane,
and it will roll down the strip.

In only a brief time I will see you,
at the end of your short journey…
I'm waiting restlessly, a little bit scared,
yet, I'm eager, and I'm yearning…

There was a time before
when everything felt so right,
but will that same feeling return
when we meet at the end of your flight?

Will I still feel that part of me
has been with you all along?
Feeling as if you are the only one
with whom my heart belongs?

I will treasure every moment
that God grants me to be with you
and if I happen to whisper "I love you",
please know that my words are true…

When you leave again, it is only my heart,
that will be loading the plane alongside you ,
for I have to live here, and you must live there,
and there's nothing more we can do…

And so we shall spend this time together
all the while knowing it's limit,
I just wish it wasn't my heart
that was flying with the one-way ticket.