Cerenity
Member Elite
since 02-16-2000
Posts 2712
Escondido-California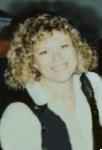 | | |
| --- | --- |
| 0 posted 04-06-2000 09:39 AM | |
---

Thoughts Of Love Among The Stars


Peering out into the darkness seeing
only dimly lit stars my mind drifts
openly dreaming of loves gate.

I have ventured into loves realm before, but
not finding that in which has stolen
my heart completely and without
regret I still possess the
need to venture.

To define love and give it meaning
at this point is impossible for how
could you if you canít feel or
see it until it is upon you.

Love is not some thing you can just
go fetch as a whim to suit your
fancy, for you will forever be
looking in the wrong
places.

To carry an open heart and no judgment
is of great impotence for to set limits
on that which has never been
concord is of no avail.

Love is so elusive and wonders on its own
Power which has not been tapped dry
by any human thus far so as
to own it you will not.

The chances of finding true love is as
the stars in the ski and as different
as night and day for the
individual.

My search has been of no avail, but my
dreams I do have owner ship of and
will never give in to the fact
that I have not of yet
been successful.

So I sit with my dreams among the stars
and patience is my virtue, toward
loving he that will steal and
take completely that in
which is mine my
heart.


By, Cerenity


For some reason I think something is wrong with this, but I can't figure it out if you know please tell me. Thank you.