Red
Member
since 01-01-2000
Posts 144
Ca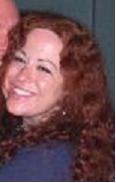 ---
HOLD ON

I can see the walls that surround you,
for they are the same as mine.
Our stories, perhaps, are different
but the pain is of the same kind.
Loneliness...
being hurt by another.
Loss....
Of family, friends, or of a lover.
Life strikes you down,
blow after tiresome blow.
You run, forever hiding and escaping,
until you realize that there's nowhere to go.
Acceptance, you crave it
like the pauper craves wealth.
But how can anyone accept you,
if you don't even accept yourself?
You must let go of your past,
try to live and learn..
For I promise you,
there are smiles after all the bittersweet turns.
It is the smaller things in life that matter,
like love; it will set you free.
You never know who tommorow will bring,
maybe you'll fall in love with me.
But wether it is me,
or someone you haven't quite met.
Never lose faith, never lose hope,
there is a new dawn after every sunset.