CMGrimm
Senior Member
since 02-14-2000
Posts 700
USA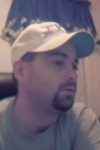 | | |
| --- | --- |
| 0 posted 02-20-2000 10:06 AM | |
---

All the faces in the room
Now turn to look at me,
Standing at this podium
For all the world to see.

I close my eyes and wait
For the inspiration to come,
I think I held them way to tight
'Cause now my lids are numb.

I open up my mouth to speak
Out comes a squeaky voice
I look into the crowd and see
Two laughing little boys.

I feel my heatbeat changing speed
I feel my face turn blush
I try to listen to my heart
I hear a toilet flush.

Finally I find my voice
After several minutes over
I say "Welcome everyone,"
"I'll make this easy, Church is over"

One of the laughing little boys
Stopped laughing and turned to me
"But Reverend, I can't go home right now,
It's only 10:03."

Christopher M. Grimm

(Just wanted to try to brighten the place up a bit...thanks for reading.)<!signature-->

Never be a carbon copy of anybody...make your own impressions. - ANON.