LngJhnAg
Member Elite
since 07-23-99
Posts 3654
Boot+Kitty=Poetry in motion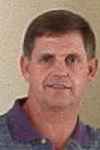 | | |
| --- | --- |
| 0 posted 02-18-2000 04:10 PM | |
---


Has anybody noticed while posting today,
That scalawag, Toe, isn't in here to play?
He went down to Cajunland and met Suthern Belle,
And since his visit, he's been quiet as Hell.

Now...I think I know what likely transpired,
Why old man Toe is so dreadfully tired.
He finally met someone lots wilder than he,
And like an old 'coon, he's now in a tree.

He wanted Suthern to see his gentle side,
So he dropped by her bayou real debonair-like.
She was so ecstatic when they finally met,
She insisted Ol' Toe meet her favorite pet.

Ol' Toe isn't one to turn down a Belle,
So he patted his lap, and said, "What the Hell.
Then in romped 'Beauregard' with his tail waggin,
(Though I must confess, it really was draggin').

His eyes opened wide as Beau jumped up and sat,
Dead in the middle of old Toerag's lap.
Toe swallowed hard and gave Beau a pet,
And tried to ignore his pants turning wet.

Suthern beamed at the friend her Beau had found,
As she silently hoped he'd stick around.
Unfortunately Toe thought, "I'll see you later!"
"I'm not cut out for a lap alligator!"

Now Belle is alone in her bayou again,
Swearing this time there'll be no more men.
Until that rascal Toe shows up in Forum,
Then Belle will again lose her taste and decorum.

heh heh heh - ol' Toe always meets his match where lil Suthern Belle is concerned.