serenity blaze
Member Empyrean
since 02-02-2000
Posts 28839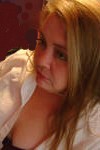 | | |
| --- | --- |
| 0 posted 02-12-2000 10:32 PM | |
---
I wrote this one some time ago--forgive me, but I needed to remember what it felt like. Here goes:

Autumn Breeze

Surprised, I knew,
like a tickling sneeze
twitching in my nose.
I saw your eyes,
so much like mine...
(yes, I think they were my own.)

How can this be?
An Autumn breeze?
Dusting blood-sweat from my brow?
I need to build a kite to fly
if I can remember how.

Calloused feet
stifling heat--
we need a blanket spread.
There--a magnolia
come, and I'll show you
a place to rest your head.

Autumn breeze,
don't tease me, please...
(We both know it's July.)
Two pairs of feet
grip hot streets
as four eyes search the sky.

This moment now
let's make no vows
while these autumn breezes blow.
I'll be content
with no intent
of malice when you go.

Changes of season
are instinct--not reason;
let us build a kite and float.
'Fore winter freezes
turn sweet breezes
into cold familiar snow.

Then I'll desire
the heat of a fire,
searching for a warmer coat.
Shivering,
remembering
how Autumn breezes blow.