serenity blaze
Member Empyrean
since 02-02-2000
Posts 28839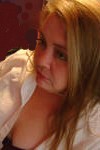 | | |
| --- | --- |
| 0 posted 02-12-2000 05:30 AM | |
---
I do not love you anymore.
I do not love you any less.
In fact, I wish you all the best.

Whatever it is
you've felt denied
I hope you find it--
multiplied.

I'll find it for you
if I can--
I'll help you,
because I understand.

I know I've not been here for you.
I know that you have feelings too.
(At least, I like to think you do...)

And O my children,
please don't ask,
I never give directions...
All I know is where I've been,
never knowing where I stand...
With that in mind,
should blind lead blind,
I'll offer then, suggestions....

I do not have it all together.
My heart is soft, not hewn of leather...
All I've ever known is US--
together.
And it's been bad
and sometimes great
but something's there--
we hesitate--
it makes us wish for something far...
and that's what makes it so damned hard.

Medicine?
I think too late.
The opposite of love?
Not hate.
The malady we have is this:
love's opposite--
indifference.