Enotneicna
Member
since 06-06-99
Posts 347
Oakland, Or, USA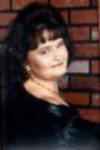 | | |
| --- | --- |
| 0 posted 02-04-2000 10:37 PM | |
---
Huddled together against the storm,
We lie in the shelter of an evergreen.
Its branches of needle-like leaves protect us from the weather,
Cold and Damp.
The bleakness of the day has made us drowsy,
How long we have sleept here I am not sure.
But now the sun's rays break through the clouds.
I watch as you sleep,
Shading your eyes from the sun's glare;
And the birds begin their songs as they do after a rain.
You open your eyes, smiling up at me.
I kiss the sleep from your eyes,
As you wreath your arms about me.
And in the stillness,
We make love beneath the evergreen;
Whose needle-like leaves gave us shelter from the storm.
Slowly, the world wakes with us, around us.
A doe and her fawn peek out of the brush, not far from where we lay.
Cautious and timid, yet curious.
We lie still, hardly making a sound.
And soon the fearless fawn steps out in full view;
Disobeying the commands of its mother.
The hours have passed quickly.
The timid doe and her brave newborn,
Have long since retreated to the brush.
And now we too must leave the shelter of the evergreen.
And one day we will return here.
And the generous evergreen will once again give us shelter;
Beneath its branches of needle-like leaves.


<!signature-->

Words are my medicine.
Read and live and love and heal!