Temptress
Moderator
Member Rara Avis
since 06-15-99
Posts 7276
Mobile, AL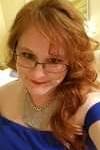 | | |
| --- | --- |
| 0 posted 01-28-2000 02:02 AM | |
---
Sitting
Contemplating
Feeling words sting
But don't mind the pain
It goes and comes
As quickly as a breath
Is inhaled and exhaled.
Standing
Knowing that presence
But not saying a word.
They don't come
As easily as the breathing
Merely consisting of
Inhale and exhale.

Wanting
Aching for kiss
Forbidden
Inhaling
Exhaling
Danger lurks
Beneath careful covering
Swept by the momentous
Unearthed secrets
Of love.
Ignite
The dying flame
With fuel
Made of friendship's honest passion.

Exhale old stale passion,
Like ridding of rot
Left behind by old meat.

Inhale the purified contents,
Fresh longing
Severing ties
To reality's fate.
Crisp need
Keeps Passion firm.

NOW
Inhale promises a quickening heart
Exhale leaves behind contentment.
I am happy again if but a moment.


<!signature-->

Don't gain my affections and cover my eyes. In blindness I will only swing harder.