Enotneicna
Member
since 06-06-99
Posts 347
Oakland, Or, USA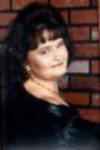 | | |
| --- | --- |
| 0 posted 01-26-2000 12:40 AM | |
---
This started as simply "Dragon's Lament" but I have since written a continuation.
I hope you like it!

Dragon's Lament (Pt. 1)

I am the oldest of my race, black as jet.
Now we dwell in the deepest places of the earth,
Where man could never set foot.
Molten rivers flow and pockets filled with precious gems and gold.
The gold still sings to us, magical and melodious.
Songs of the days of old, far distant past.
Once there were many of us, proud and strong.
Now we are but a handful, still proud and strong.
Though not as strong as of old.

My Queen shimmers in the glow of the molten lake,
Fiercely guarding her clutch of three precious opalescent eggs.
One must be a queen, or we will cease to be.
We took refuge in the depths of the earth long, long ago,
When the slayers hunted us relentlessly for profit and sport.
Ground our bones to magical powder,
Dried our blood for potions;
Used our teeth and claws for talismans.

We are a long lived race of beings,
So clutches are borne centuries apart.
My Queen is the last, she was strongest of all our queens.
And now she is old, though not near as ancient as I,
Black already defines her scales and tips her claws.
We are dying................
This clutch is our last hope for the survival of our race,
There must be a queen!

The Hatchlings (Pt. 2)

Sleek rosegold scales edged in feathery black.
She nuzzles and turns each of three opaline eggs.
A sound somewhere between a purr and a growl,
Emanates from her glowing form.
Suddenly.....
Wings spread to umbrella her clutch,
From the rain of rock and gems;
Shook loose in the cavern quake.
In the aftermath, she carefully inspects the eggs.
One has been severely damaged.
A cry reverberates through the cavern,
That would wrench your soul to weep.
There within the wreckage of the egg, crushed,
Rosegold scales, a queen.
She cradles the damaged egg in her claws,
Before relinquishing it to her mate;
Who takes it to the edge of the molten lake.
Gently placing it upon the surface,
The egg does not burn.
The molten rock engulfs it pulling it under.
They roar their grief in unison.

Turning attention to the remaining two eggs,
They are moving, it is time.
The pair hover anxiously.
One egg begins to crack, slowly pieces break away.
A muffled cry, small, almost weak sounding.
The egg splits and there before them is a male,
Silver bronze in color.
He is healthy and strong, he will survive.

Now the remaining egg begins to crack.
The silver bronze newborn scuttles to its side,
Sniffs and nuzzles at it.
It cracks further and still further,
Then splits open wide.
A triumphant roar erupts from the pair.
For there amongst the shards of egg.
Healthy and strong,
Roseygold and glowing.
The survival of their race,
A Queen!

Dragon's Lament~~~~~1999
The Hatchlings~~~~~1-24-00



<!signature-->

Words are my medicine.
Read and live and love and heal!