Deb Lynne
Member
since 08-19-99
Posts 181
Where blue skies meet blue oce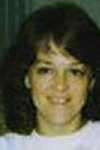 | | |
| --- | --- |
| 0 posted 01-22-2000 04:39 PM | |
---
The bridge in the middleÖ.

Iím the bridge in the middle of a love/hate affair
Between two people who donít really give a care
About one another, sometimes wishing each was dead
So to talk to one another, they go through me instead

Years of anger kept quiet now come forth with such fright
If they could touch one another, they would surely fight
One moved out of state, took the kids and she was gone
Left a heart broken daddy to make it on his own

In steps the girlfriend who hates to see the pain
Increase for us all, it leaves nothing much to gain
So much suffering makes us all just want to stop
Weíre not the real ones who are suffering a lot

There are two little children, brown eyes just like their dad
They are the ones who are hurting, whole mess is really sad
Visitation isnít happening cause no one wants to deal
No one really cares just how the others might feel

I hear both sides, Iíve been there once or twice
Who is going to be the first to break the ice?
I canít fix the problem, I can only stand between
Iím not here to argue, Iím only here to be seen

Tired of the absence of those babies that I love
I pick up the phone and pray to God up above
ďGive me strength to do this, donít let her cuss me out
Iím not really sure what the problems all aboutĒ

Talk to the ex, cry some tears, make a plea
He misses his children that he cannot see
God must have heard that silent pray I cried
For once the ex was actually on OUR side!

After years of hating/crying/cussing in her vain
Hung up the phone and didnít feel any pain
Daddyís going to see his babies if she keeps her word
I canít be mistaken, I know what I heard!

Iím the bridge in the middle of love/hate affair
With two special little babies that we all share
Thank you, God, for the courage I needed to call
And soon weíll be a family like we should after all!