RSEvans
Senior Member
since 10-23-1999
Posts 1187
Tulsa, OK, USA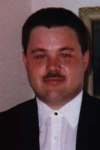 | | |
| --- | --- |
| 0 posted 01-20-2000 10:22 AM | |
---
Have you ever stopped to watch the grass
Peeking through the snow
And wondered absently to ask
How it knows when to grow?
Like a love that faces woe
And hides beneath the surface
Knows when to let its fire grow
And when to touch a lonely face?
Questions abound for timings sake
And in this life our faith
Doth quelsh the fear and thirst slake
And allow these our decisions to make.
Perhaps then the grass too
makes its wandering ways
To peak above the snow and to the blue
And perchance feel the sun's rays.
So to love we reach like blades of grass
Reaching for the one
And we'll reach until this love has passed
Like the setting of the sun.

<>
<!signature-->

Knowlege tempered by wisdom...Wisdom tamed by youth.