Enotneicna
Member
since 06-06-99
Posts 347
Oakland, Or, USA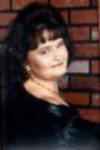 | | |
| --- | --- |
| 0 posted 01-12-2000 07:12 PM | |
---

For too long, vision has been clouded
For too long, emotions have been pent up.
Allowing too many negatives to build.
For too long the flood gates have held back peace.
Lives and Loves have been broken,
Homes and dreams have been crushed to dust;
And blown to the four directions.
Fear and doubt have been allowed free reign
Hope and promise have been held under foot.

But no longer

The time has come to see past everything.
To feel more than ever thought possible.
The time has come to open the flood-gates,
And let the peace cascade down.
Over lives and loves,
Homes and dreams.
To wash away fear and doubt,
And leave behind;
Hope and promise
And new beginnings for us all.