Oklahoma Rose
Senior Member
since 02-28-2008
Posts 1585
Oklahoma USA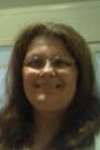 ---
Hi all my Pip friends!
I know I haven't posted anything in a very long time, but neither have I been able to write. Still I do come in and read even though I may not post a reply.

Since I am working for two home health agencies, I have been really busy. I even go on 24 hour jobs. Needless to say, I don't sleep on those 24 hour jobs due not the fear of possibly not hearing the client. Some who I go to keep me real busy.

Sending love and hugs to you all!