Sunshine
Administrator
Member Caelestus
since 06-25-99
Posts 67715
Listening to every heart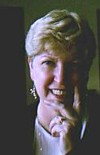 | | |
| --- | --- |
| 0 posted 06-14-2010 11:52 PM | |
---

Hello everyone! As some of you know, I'm co-founder of Prairie Inkwells, and we've popped up before in the past [some archived] as our poetry/writing group was founded about nine years ago.

Because our group has grown, my writing partner and great friend, known here as Bridget Shenachie, began asking our members if they would like to moderate the meetings. At the beginning, some were shy about it, but eventually people started saying, "yeah, I'll do it!"

And because of this, our experiences continue to grow!

Tonight we had a wonderful time with "Emotional Impact & Tough Decisions Exercise" and I've gone ahead and posted the scenario and my adaptation in the Prose forum. You can find it here.
http://piptalk.com/pip/Forum15/HTML/002857.html

What I hope for is to inspire others with, or without writing groups, to think outside their box, i.e., take on new writing challenges. In this challenge, I had to "write like a man" and it was awesome to take on that responsibility. I had to think differently, stay away from female wording, etc.

Now, if you like this challenge, and want to use the scenario posted in the link above, feel free to add on how YOU would respond [whether male or female]. It's fun, challenging, and hopefully a good challenge for you adventurous types!