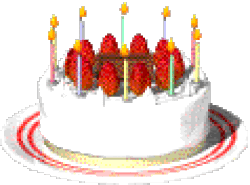 Happy Birthday to Pip's Enchanting One
Nancy, you have been missed on these pages of blue.
But I admire all of your accomplishments
that you have been accumulating while you
have been away. You are a source of inspiration
to me and to so many others. You are loved worldwide.
Enjoy your special day with your family ~
and your vacation!
Much love to you my dear friend and kindred spirit.

Linda xoxoxoxoxo