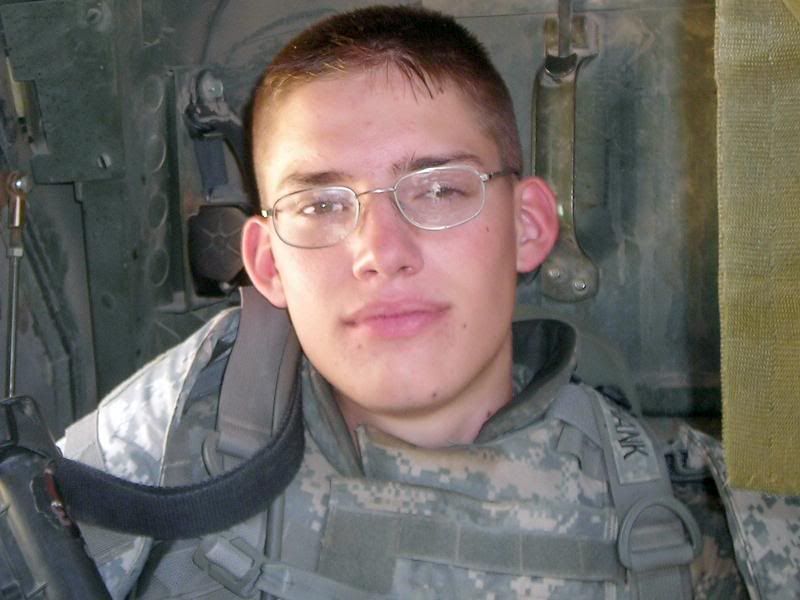 Iraq War Heroes: Jeremy Shank
As I approach the one-year anniversary of my cousin Jeremy Shank's tragic passing in Balad, Iraq on September 6th (you can read about it, as well as learn a bit about who he was at the link above) his brother Chris Shank has been healing and expressing what his loss means to him through the writing and production of an original film that honors his family, as well as exhibit how his loss has affected him.
Southeast Missourian: March 16, 2007
"The Reservist": Official Trailer
It's titled "The Reservist", and after about six months of emotionally-charged production, a trailer has now been made available on the web via YouTube, which indeed made me cry over the whole two-and-a-half minutes, as the visualizations are very moving.
This production will be released next year, and I want to see to it this receives as much word-of-mouth as possible, so that Chris and all of his family knows how much we, as a nation, mourn his loss, but moreover will forever be immortalized with the deepest honor America has to offer him and all our young men and women in uniform.
Rarely do I ever take part in word-of-mouth campaigns, but I feel very strongly about this film getting out there and receiving the attention it deserves, and so I politely ask of y'all to share this teaser with your friends, and help make "The Reservist" and other patriotic productions like this seen and heard.
God Bless You All!

Love,

Noah Eaton

<!signature-->