LeeJ
Member Patricius
since 06-19-2003
Posts 13093
SE PA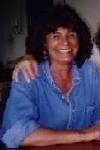 ---
I don't know if this is the appropriate forum to post this in...so if the monitors need to move it to the correct forum please do.

I was wondering if anyone else here watched Dr. Phil Last Night?

If so, was just wondering what you thought of that guy.

He really scared me...and I am very frightened for his girlfriend. She's way to young and innocent to understand him....or even try.

I believe at one point even Dr. Phil was afraid, and didn't know how to handle him?

What is your take?