A Romantic Heart
Member Ascendant
since 09-03-99
Posts 5497
Forever In Your Heart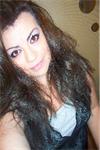 ---
So many of us take life for granted, when we have had a bad day, want to sit on our pity pots and whine, we should just click here
http://www.beliefnet.com/milestones/directory.asp?sectionID=705

Love and hug the ones you love, appreciate each day you have with them, make the most of each day, with the New year ahead, make this year the best yet, give love, share the little things.

What will people say about You and post after you are gone? something to think about....

My heart goes out to all these names , each was a special soul here on earth, each had a purpose. What is Yours?

Many may have friends, relatives, even pets that they wish to post about on this site, through death, there is life, I see mine more clearly now.

Happy New Year To All!!!!

New Start, New You....