Auguste






Member Ascendant
since 02-16-2000
Posts 5326
By the sea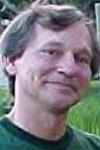 | | |
| --- | --- |
| 0 posted 08-08-2003 01:13 AM | |
---
I may continue to post in Deputy Mod or Announcements from time to time, but won't be posting my poetry for awhile, likely, a long while. My severe memory loss, short and long term, is the problem. I'm also in a great deal of pain, the worst I've been in for years, due to my STILL undiagnosed disease.

I believe that writing calms our hearts, enables us to reach out to others and know that we're not alone in our feelings, that others experience the same emotions we do. Knowing that, so much feels like a compassionate hug, like the calm whisper of a dear friend. We write because we want to "touch" those parts of others, to share, to KNOW that we're not unlike other people in the way we feel. I can't seem to write now. It's not writer's block. It's caused by severe, unrenting pain, and weight loss, lack of rest because of both.

I've also lost the ability to paint. Right now, at least, I've forgotten how to paint on canvas, though I still retain the ability to use charcoals for a portrait. That's a BIG plus!

But, living at the ocean, with all of this beauty surrounding me, I just want to capture it on canvas as best I can. Needless to say, right now, that's more painful than the disease I suffer from, not being able to share the beauty that's all around me, that would SO cause you to smile, to even cause you to think you just took in the scent of the salt air, felt a wave dragging the sand from under your feet, heard the call of the seagulls overhead.

Right now, I'm missing Passions...and I'm missing what once was me. I miss myself, if that makes any kind of sense. I just miss what once was me.

Hugs to all of you...God bless!

Michael