Kellie_Cantrell
Senior Member
since 05-22-2002
Posts 1680
Washington State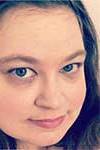 ---

Dear friends at Piptalk,

Time has flown by. I want to reflect now on the last 17 years of my life. I was born March 20th 1985, sticking my tongue out at the world. I went of making goal and pursuing them. Now that my childhood is officially over. I must learn who I really am.

Time can only show how much I have changed. Yet does not begin to let me glimse at how much change is still to come. I know life is not going to get any easier, in fact its going to get very rough, very fast. I can take on anything. I am strong and I will not let my flaws engulf me.

Time will heal the pain, and suffering. That has hurled itself upon my heart. I will grow from the experiences that God has set forth in my life. I see myself walking away from my childish state of mind, into a peaceful mature adult.

Time, will bring us into reality and God will make sure that the time is plentiful. God's thoughts are HIGHER than mine, His words are DEEPER than mine, His love is STRONGER than mine.. This is no sacrifice, I give him my life. I know he will provide. I surrender my Past, present and future to him.

Time, will only bring us closer.

Godbless,
Kellie<!signature-->

(¨`·.·´¨) (¨`·.·´¨)
·.¸(¨`·.·´¨)¸.·´
*`·.¸.·´*
Love Always
Kellie

I TAWT I TAW a puddy CAT!