SmartChick
Member Rara Avis
since 09-23-2001
Posts 7301
On A Journey To The Unknown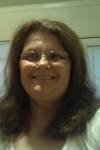 | | |
| --- | --- |
| 0 posted 10-29-2002 05:16 PM | |
---
I went see the bone specialist this morning. He confirmed that my wrist is broken. It is the small bone in my wrist that is broken. He said that my knee has some fluid on it and that I have (in his words) an "ACL injury/internal derangement" on my right knee. I don't know exactly what that means, other than it hurts. He is sending me to physical therapy twice a week for 4 weeks, then I have to go back to see the him (the bone specialist) in a month. He put some kind of knee brace on my knee. It makes it a little easier for me to walk.
As for my ribs, my doctor said they should heal in about 6 weeks. As long as I don't laugh, cough, sneeze, and so on, my ribs won't hurt too bad.
I still only have one hand to type with. But, I can walk a little bit better, now, with the knee brace on instead of the leg emobilizer.