jwesley
Member Ascendant
since 04-30-2000
Posts 6413
Texas . . .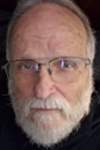 ---
. . . saw a Tiger Swallowtail Butterfly (easily 4-5 inches wing tip to wing tip) actually, purposely, attack a Ruby-throated Hummingbird! And chase it about 10 - 15 feet before going back to the flowers they were both on.

I say purposely because the hummingbird and butterfly were a good 6 feet apart and the butterfly that had been going from flower to flower, suddenly made a high-speed direct line flight at the hummingbird and didn't hesitate to chase it (like a dog after a cat) although, of course, it couldn't do any damage to the bird, but it was bigger than the bird, and the hummingbird hauled arse!! The butterfly then went back to it's normal, meandering, slow flight flower hopping.

I've not seen anything like that before. First for me.

Anybody every experienced that behavior before??