Amaryllis
Senior Member
since 05-20-2010
Posts 1325
Mi now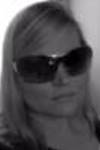 | | |
| --- | --- |
| 0 posted 11-10-2010 11:16 PM | |
---
in sharing constructive critique?
.
I miss being able to give and receive honest, in-depth critique. I am not thin-skinned, in fact I adore the revision process. I find I am constrained at times from speaking my true thoughts, as there are some who take it as a challenge or an insult. Sadly, that is/was never my intent. I highly value a reader opinion, I truly want to know where the poem may be weak, where I`ve messed up re: syntax, typo, tenses, anything- even whether it seems trite, or cliche`d, or confusing to the reader, and, conversely, where it goes right, what works, what engages, what hits its mark. To me, that is a gift we give one another, helping to polish the poem and make it shine. There is so much to be learned from the reader`s eyes. I am not speaking of cruelty or mean-spiritedness, at all... I live by the old maxim `critique the poem, not the poet.`
.
I surely hope I am not stirring some old pot that I am unaware of, that existed before I joined...? I will refrain from this, if Ron wishes. I just thought if I had a certain thread devoted to in-depth crit, then posters could come or avoid at will.


.
Please let me know, anyone? Thank you so much~
All my best~
Sharon (Amaryllis)