The Shadow in Blue
Member
since 05-18-2006
Posts 488
EL, Michigan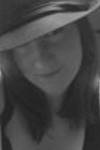 ---
You know you have them and you know you love them...

My question is, is what are your particular g.p.'s.

Mine, for instance, include anything related to Monty Python, metaphyics (the convuluted beasty it is), Deal or No Deal, Queen (the band), Abba (don't laugh), singly ardently (and sometimes off key) whenever the music strikes me, inhibitions aside),etc..etc...etc...

If you care to share pop a squat and let's dish.






~Jill