Abe
Senior Member
since 05-28-2003
Posts 695
Looks like Vero Beach, FL unti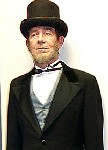 ---
Not sure the is the right place to post this?


Although this is nothing new (and the news report was in 2006 but first time I've seen it, still be careful) >

In the 1960s I worked in service stations (when they were FULL service) and I remember one I worked at held classes showing how to cut hoses and belts with razor blades and other ways of conning the customer into having unnecessary work done. The employee would be paid a percentage of the amount collected. Gas was very cheap and service stations main profits were made on mechanical and maintenance work done, so I'm sure this was a very common practice.
These days aren't the oil companies screwing us enough without scams and cons??? Some things never change. Always try to verify there REALLY is a problem before you agree to have work done ANYWHERE and ask to have the replaced parts returned to you. Might save yourself a couple bucks!! And let Shell know we're still watching.

It's not like Shell needs the money. Their net income was $8.47 billion (5.73 billion euros), up from $5.28 billion, while sales rose to $107 billion (euro72.4 billion) from $75.5 billion.

Please view video http://mfile.akamai.com/12924/wmv/vod.ibsys.com/2006/0503/9152183.200k.asx

and then contact Shell ShellCustomerCare@shell.com

and Jiffy Lube jiffy-lube-customer-service@shell.com if this makes you a bit enraged.

You might also want to drop a note to Richard Childress Racing and Kevin Harvick whose #29 team is sponsored by Shell. licensing@rcrracing.com

Personally I will never use another Shell/Jiffy Lube product and hope you will do the same and pass this along and show them the impact the People can make via the internet.
Abe
<!signature-->

Del "Abe" Jones
Mankind's greatest accomplishment is not the revolution of technology, it is the evolution of creativity.