Kellie_Cantrell
Senior Member
since 05-22-2002
Posts 1680
Washington State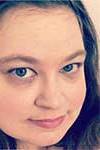 | | |
| --- | --- |
| 0 posted 08-28-2007 02:50 PM | |
---

Everyone is expected to grow up at some point in life, the question is when. I believe that there are many factors which contribute to and derive from being a grown- up. There are abilities and qualities that one must master before they can title themselves as such. Before we get into that though think of the qualities that you possess now, and decide whether you think you have the ability to categorize yourself as a grown-up. I am 22 years old. By default, I am an adult, I cannot classify myself as a grown-up because I do not yet myself have all of the grown-up luxuries, such as and not limited to bills, and children. Now, just because you have bills and children does not entitle you to be titled a grown-up either, just having these things means that you are adult.

Grown-Ups posess a knowledge of the world, from a prospective of responsibility and discernment. They can support themselves financially, know right from wrong and have the ability to take responsibilities for their own actions.

Now, our mind serves as our atelier giving us a place to mold and become who we are. In our atelier, we must pave our path and become adult. It takes a lot of work and refinement of character to obtain grown-uphood. Adulthood is given of age.

It is my belief that to be grown-up you have to be able to discern right from wrong without the help of your parents. Be able to support yourself financially and take responsibility for your own actions. Now I am open to debate on this as I intended to seek out knowledge and to share my opinion with the world, So lets see what kind of discussions we can get out of this.