serenity blaze
Member Empyrean
since 02-02-2000
Posts 28839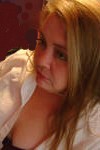 | | |
| --- | --- |
| 0 posted 05-13-2007 12:20 AM | |
---
In honor of mother's day, I thought I might glean some wisdom from the mothers at Pip and mothers OF Pip poets.

So please share with us, some insight to your mother, and yes, if there is any motherly advice you think that should be shared, this is the time and place.

My own mother never really felt like a "proper" mother--because she was happiest working, and truthfully, she wasn't that enthralled with laundry and shopping and housework and such. She was at her best in a career, and she managed to make one for herself without the benefit of a high school diploma or college.

I remember when she took a job at a department store called "Woolco"--kind of like our "Wal-Mart" today. They put her in the "lamp" department.

Smile. She shined.

A lot of women would have just changed the bulbs and dusted the lamps, but my mom really got into it. She learned to make lamps, and was very creative. She was an attentive salesperson, personable and polite, and lo and behold, one day, someone else took notice. It wasn't long before she was hired away by another company--West Building Materials.

And it wasn't enough for her that she knew the stock, and took personal care with her customers--my mom learned to read blueprints and do estimates--back when it was "the hard way" too. She was lauded for her accuracy, as one local contractor, impressed with her skills, built a house from the ground up, entirely in trust upon the estimate she gave for materials. She came within fifty dollars. (That's really GOOD.)

She did this WITHOUT A COMPUTER folks, and I am talking foundation up, nails, wood, wiring, the WORKS.

Her skill was noticed by another company, and soon she was hired away AGAIN, and before I knew it, my mom was pulling on boots at five a.m. to head construction crews as she was made Vice-president, in charge of construction for a local company named "Turn Key Realty." She put in 18 hour days, some days, and yep, she had the total respect of her brawny crew too.

Then? She was hired BACK by West Building Materials.

(They missed her.)

So as I was fumbling my way out of college I asked her what her secret was...and she told me this:

"Don't decide on a career as goal. Take a job, any job, and make that your career--there's no such thing as a dead end job."

Well, not for her there wasn't.

But that's my motherly advice story, and I would sure love to hear from you all, too.

I'm very proud of my mother. Her strength during these past years are an ideal of fortitude I will always hold in my mind and closer to my heart.

My mother--she wasn't born into "class"--she was born with it.

Happy Mother's Day Mom--and to all of you.