rosepetals25


Member Elite
since 05-31-2000
Posts 3404
PA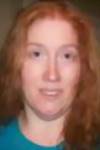 | | |
| --- | --- |
| 0 posted 02-06-2007 11:02 AM | |
---
I realized that I haven't been here in awhile to update my baby news.

I know I don't post anymore (I haven't written anything in years) but I still think fondly of the people I met here



I am now about 29 weeks pregnant. It is amazing how fast time flies. It seems like yesterday it was August, and now it is almost time for James Mack to arrive. Yep, it's a boy!! He is named after Dave's grandfather



I can't even tell you how incredible the past 6 months have been. I've been VERY fortunate in having (so far) a very easy pregnancy, so I was and still am able to completely enjoy carrying James. It is more amazing than I can say to feel him rolling, flipping, and kicking inside of me. There aren't words to describe it, so I'm not going to even give it a shot. I'm sure every mother out there can understand though!

Below are the most recent ultrasound pictures I've got.

The first one is James sucking his thumb, the second is just a basic profile shot I guess you could say!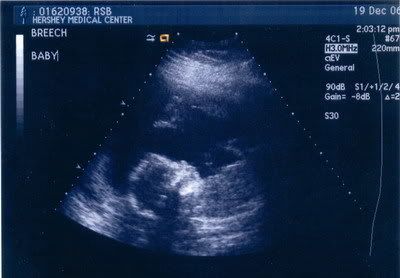 I suppose that is about it. I can't wait to meet him in April! I just wish I could skip the labor thing and make him magically appear LOL.