Local Rebel
Member Ascendant
since 12-21-1999
Posts 5742
Southern Abstentia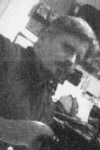 | | |
| --- | --- |
| 0 posted 02-25-2006 11:45 AM | |
---
BB King and Friends 80 http://www.bbking.com/default.asp http://www.amazon.com/gp/product/B000AA4M9U/104-3154277-7578359?v=glance&n=5174

First on the list is the blues legend's latest release and Grammy winner. Joined by giants like Van Morrison, Elton John, Mark Knopfler, Billy Gibbons, and Eric Clapton the granddaddy of blues guitar sounds as good as ever at 80 years old.

Special acclamation goes to the bone chilling rendition of 'The Thrill is Gone' done with Eric Clapton. (littlewink do not read the next sentence) And Cheryl Crow is at her sultry best when she shares the microphone on 'Need Your Love So Bad'. It makes me wish I was an old man -- I think she's sung with every old man in the music industry now. Is it because she's that good -- or are musicians just a bunch of dirty old men?

I hear these guys play and it makes me want to play until the day I die and hope it never comes. If you want blues here it is.
______________________________________
John Lee Hooker - Come See About Me (DVD) http://en.wikipedia.org/wiki/John_Lee_Hooker http://www.johnleehooker.com/ http://www.amazon.com/gp/product/B0001XAMH2/104-3154277-7578359?v=glance&n=130

Whether he's sitting on a pond dock stomping his feet with his finger-pickin blues and harmonica blowin Van Morrison or Boogie Chillin on stage with the Rolling Stones and Eric Clapton, this DVD of vintage performances by the late master of solo electric blues delivers the goods.

If you're a player and you want to watch technique (Hooker is one of my major influences) or if you just enjoy the music or the showmanship (and boogie woogie) this is a worthy investment of time and money.

Also -- if you have On Demand on your cable there are a few clips under 'Music', 'Concerts' available for free.
______________________________________
Buddy Guy - Bring 'Em In http://www.amazon.com/gp/product/B000AOJ9X0/104-3154277-7578359?v=glance&n=5174 http://www.buddyguy.net/index_main.html http://en.wikipedia.org/wiki/Buddy_Guy

WARNING:
This is prescription strength Chicago Blues and is not for use by those on medication for high blood pressure, heart disease, or if you've recently been shot by the vice-president of the United States.

Transparent platform pumps and stripper pole sold separately. (But recommended)

With a vocal range that would make Al Green turn green, guitar licks that inspired Jimi Hendrix, Clapton, and Page -- this CD is the Chicago legend's crown jewel. He doesn't make any attempt to recap his career here -- he just cranks out funky mo-town rockin blues like he has for 60 years in a 'grab-your baby and hold on tight' groove that doesn't let up from beginning to end.

Turn on the disco ball, break out the leather, the lingerie, the blindfolds and scarves -- and baby take off your clothes but put on this CD first and you will instantly be 20 years younger and 20 pounds lighter and you will blow your man's mind.

Buddy even out-funks himself with 'What Kind of Woman is This' and puts a whole new hue to blue on 'Somebody's Been Sleeping in My Bed'.

Life is good.