serenity blaze
Member Empyrean
since 02-02-2000
Posts 28839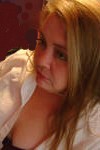 ---
We did this before, and it was rather fun, and with all the new members, I thought it might be fun to bring this up again.

Truth or Dare--answer a question or take the challenge!

And since I thought of it, I will get the ball rolling with the person I know who will absolutely read this: My dear Bro--Alicat!



So bro--you have a choice, should you decide to play along--here's my question:

We all know (well we do now) that you are of Scottish descent and are, at times, in habit of wearing a kilt--so what I wanna know is, as everybody else does, what's under the skirt?

Boxers, briefs, or au natural?

Should you decide to forego the question, your challenge will be to write a true poem/story regarding what will hopefully be an interesting incident regarding said wardrobe. (If nothing interesting has happened, a history of the kilt will work for me.)

(And btw? If this needs to be moved to Grok, it's not a problem for me. It actually depends upon Alicat's content, should he decide to particiate!)