PhaerieChild
Senior Member
since 08-30-99
Posts 1829
Aloha, Oregon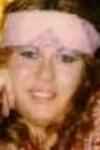 | | |
| --- | --- |
| 0 posted 12-22-2005 01:45 AM | |
---

I was going through craigslist tonight hoping to find another dryer since mine decided it was too tired to work and I ran across some strange ads and thought I would share a couple of them just for giggles.


RE: I want a dragon - $100

--------------------------------------------------------------------------------
Reply to: sale-119595366@craigslist.org
Date: 2005-12-20, 5:50PM PST


You can have mine for free. Just don't tell my wife that I am giving her Mother away!!!

Original post reads:

Reply to: sale-119583291@craigslist.org
Date: 2005-12-20, 4:43PM PST


I would like a baby fire breathing dragon.

This dragon should be no older then two years of age, and trainable. Iíll name him or her Rex, and give them a loving home where they can run in a field or take wing and fly. Iíd like to get it young, so I can teach it the art of falconing, (or Dragoning in this case). Iíll teach it to fetch and retrieve such things as,
My stolen bike and the thieves that took it,
A deer during hunting season,
that punk tagger who likes to spray the signs in my neighborhood,
and my neighbors dog / cat that likes to use my flowerbed as a litterbox.

Guarding my house. After I get my bike back, it would be good to have a Dragon that can guard my house against break ins, trespassers, petitioners and salesmen. While itís still small, Iíll even build it a house, and chain it up in my yard. Because itíll be a fire breather, Iíll make sure to build out of concrete, and have no flammables close by.

I'll love my dragon, and hopefully be able to fly it around town when it gets older. Iíd work with it making sure that we were both comfortable with me perched upon itís back. Iíd make sure I wore all the correct safety gear, and that we both passed any and all state certifications that are required to operate a flying dragon.

So please, if you or your loved ones have a baby fire breathing dragon, let me know. Iíll make sure it gets all itís shots, and is spayed or neutered (unless you want to use it later for breeding). Iíd be a responsible owner, get it chipped, tagged, and unless flying me around town, always on a chain tether.

Thank you in advance,

A hopeful baby fire breathing dragon owner to be.

this is in or around anywhere

no -- it's NOT ok to contact this poster with services or other commercial interests


119583291


The other one is really bizarre:
Will pay cash to catch your cold! - $30

--------------------------------------------------------------------------------
Reply to: sale-119582418@craigslist.org
Date: 2005-12-20, 4:39PM PST


Not joking, but I can imagine how it must sound. I need to get out of work before the holidays and can only do this with an iron excuse. Showing up at the office with a cold seems ot be the one thing that will get people sent home without any questions. If you've got a cold, all I'd want would be for you to cough on me enough times to make sure I get a good dose of it. Naturally, we can do this in a totally public place. Would prefer for you to be a woman. Can anyone help out?
no -- it's NOT ok to contact this poster with services or other commercial interests


119582418
Anybody else got any funny's?