serenity blaze
Member Empyrean
since 02-02-2000
Posts 28839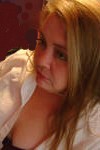 | | |
| --- | --- |
| 0 posted 07-25-2005 06:44 PM | |
---
That's right folks, I felt the need to confess--"serenity blaze" is not my true name.



What with all the confusion over the years as to whether Pip is a site for writers or a dating service, I thought I'd 'fess up before I found nasty reviews about me posted here:

(and do proceed with caution, although the site seemed relatively free of pop up ads, etc. I did join so I could read more reviews, and was redirected to a matchmaking service)

www.truedater.com





I've spent two hours this afternoon just browsing the reviews offered there. Among some of the bigger grins, I found

"Lives with parents...and works in a guitar shop part time. Need I say more?"

then another--

"I corresponded with this person when he was an African-American living in Atlanta, GA. Suddenly, his photos and location switched around and he was a white guy who just moved to Chicago. Basically everything else on the profile stayed the same, except the photos and location. I wrote [name of dating service edited for discretion] and complained about this person, and they said they "took appropriate action", but his profile is still up and active. Just beware, ladies. When I corresponded with him a few times (back when he was a "black" guy), he started out nice enough but then started asking me dirty questions. This guy is just a freak."

(Lives on a ranch called "nevernever land?")

Then a more ominous "review" on another fella:

"watch your drink...be very careful."

There was this little jab, that amused me much:

"Sleeps with anything female that moves. Movement may be optional."

(I like her wit, and would prolly be more interested in dating her.)

Then I thought this next guy just might actually be Jerry Lee Lewis:

"[name edited for discretion] claims in his profile that his marital status is DIVORCED. He is divorced from his first wife, however, he is in fact still married to and NOT DIVORCED from his second and current wife. Women beware - marital status isn't the only lie in his profile."





And finally, I think I may have found some actual truth, as it dawned on me that anyone can post anything, even on websites offering 'truth':

This guy simply said:

"I'm reviewing me. ;-) ...It's all true."



[This message has been edited by serenity blaze (07-25-2005 07:19 PM).]