Local Rebel
Member Ascendant
since 12-21-1999
Posts 5742
Southern Abstentia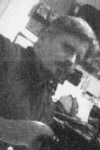 | | |
| --- | --- |
| 0 posted 07-21-2005 07:57 PM | |
---

As hard as it may be to imagine that Willie Nelson would have anything to do with something Jamaican (I know it's a real stretch, er toke) the long-awaited day has arrived and Countryman has finally been sent to a store near you. And, in a store near me on Monday I walked in, picked it up and plunked down twelve or so semolians for the privilege of basking in the euphonious pulse of the island beat blended with the masterful melody making fingers of the old troubadour. Willie's gospel/ballad style emerges clearly through the traditional reggae timbre overlaid with steel guitars, resonators, and harmonicas.

Of course any fan has been waiting for this release for as long as it's been in the can. Willie's talked about it a lot, most notably on VH1 Storytellers special featuring himself and Johnny Cash (a must have CD too) which also happens to be where we first heard 'Worried Man', a song written by the late Cash, done as a duet by the two legends. On Countryman the song is being marketed as the pop single and it is a kind of happy poppy tune -- but, I think the Storytellers unplugged release was better.

That said, Countryman is purely pleasant summer fare. After spinning this disc several times a day for the last four days there still isn't a track that makes me reach to push the skip button. Country and Reggae blend very well together, even better than punk rock/reggae fusions that popped up in the early eighties -- mainly because both country music and reggae share the same beat accent on one and three instead of rock-and-roll's two/four rhythm. But what do you really get by blending country and reggae? Something wild? Something new? Not really. In reality it's a lot like Zydeco (cajun dance music). Hence the reference, Laisse les bons ton rouler, or 'Let the good times roll' -- the state motto of Louisiana. A beer, some boudin, and a crawfish tail or two would go great with this CD.

Great for reggae fans. Great for Willie fans. Probably great for some people who aren't necessarily fans of either .. I would have paid 16.

But, here's the rub. While this set doesn't have any skippers -- it lacks a compelling song that makes me want to turn back and hear it again too. Which is a referendum on Willie in contrast to his former partner-in-crime Johnny Cash. Willie has always been three times the guitar player and song-writer, technically -- so what separates the two so much that makes Johnny so much more imposing? The Johnny who admitted himself he wasn't a singer, or a real good guitar player. The Johnny who had us at 'Hello, I'm Johnny Cash'.

I have my theories... like to hear yours.